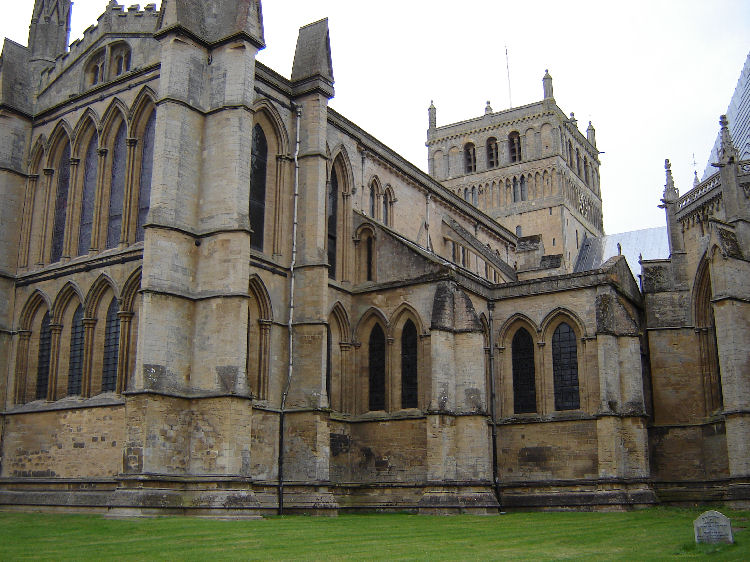 Southwell Minster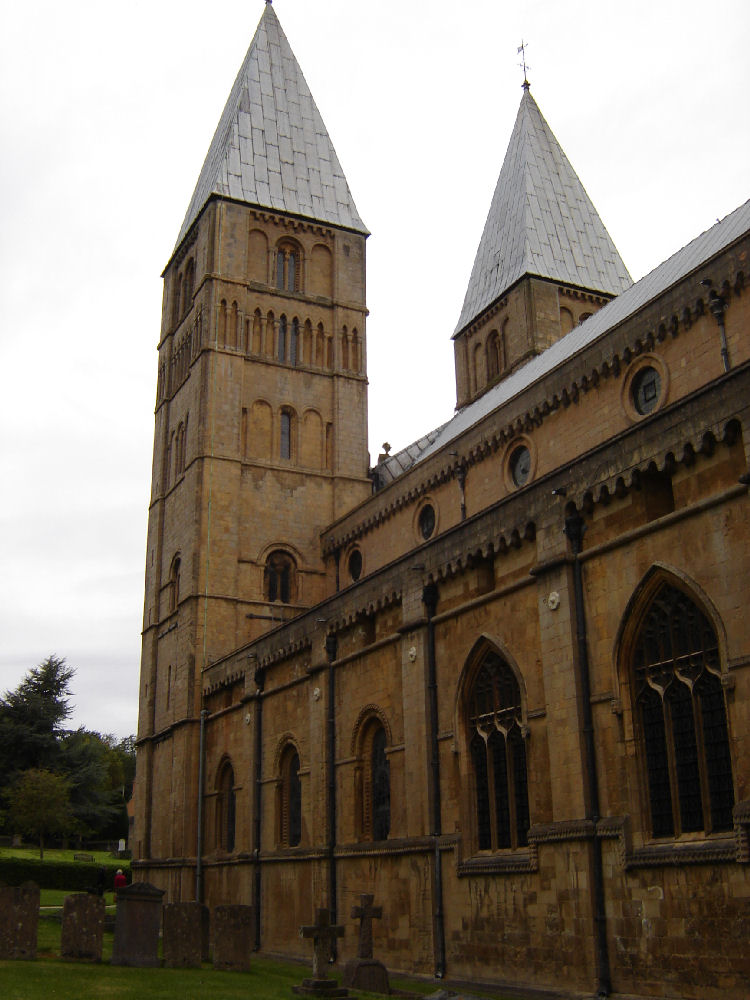 The text below offers a good overview of the Minster, capturing the feel of Southwell.
The Most Beautiful Villages of England by James Bentley published by Thames and Hudson at £14.95. "Begun in the early 12th Century on the site of an earlier church, its nave and transepts still stand, the former supported by mighty Norman piers. The low central tower (with two more towers on the west face) was also built in the Norman style.
"In the aisles are Perpendicular windows – a style of architecture virtually confined to Britain - while the west window is a Perpendicular masterpiece.
"A stone rood screen, carved around 1330 and sculpted with human heads, divides the nave from the exquisite Early English choir, which was begun in the 1230s and finished in 1250.
"In the east window is Flemish stained glass, brought here from the chapel of the Knights Templar in Paris.
"The brass lectern, which dates from around 1300, was recovered from the lake at Newstead Abbey, into which the monks flung it after the dissolution of their monastery at the time of the Reformation.
"As if these glories were not enough for one ecclesiastical building, walk along the corridor which leads from the choir to the astonishing octagonal chapter house.
"Nikolaus Pevsner has observed that polygonal chapter houses are an English speciality, but only at Southwell and York were the master masons bold enough to dispense with a central shaft to support the far-reaching ribs of the vault.
"York, however, has vaults of timber; only Southwell has a stone vault without a prop in the middle.
"But what makes the chapter house unique are the carvings – of oak, hawthorn, maple, ivy, hop and vine leaves and blossom.
"The rest of Southwell is not to be neglected. South of the Minster is what remains of a 14th Century palace. King Charles 1 stayed at the Saracen's Head in 1646, before surrendering to the Scots. And Bryon and his mother lived in Georgian Burgage Manor, north of the village green."