Summer solstice sunrise position is marked at the Temple Bruer village by the old trackway leading away from Temple Bruer church towards the Cocked hat. As can be seen its been made into a hard road for part of the way before returning to a green lane, one of 5 that converge at the church which is known as 5 lane end. The church at Temple Bruer was built by the Chaplain family from Blankney Hall in the late 1800ís. As noted on the opening pages of TM the geometry is ongoing, working through and beyond time. The track marks the summer solstice sunrise and the winter solstice sunset position through the church at 5 lane ends at Temple Bruer village, which incidentally is noted as being dedicated to John the Baptist celebrated on 24 th of JuneÖ3 days after the solstice. Just as Christís day is marked 3 days after the winter solstice . Fitting then that summer solstice sunrise alignment passes through Temple Bruer church aligning as it does back to Blankney. When the sun reaches the extreme solstice position on the horizon it appears to stand still for 3 days, setting in the same position before moving back along the horizon towards the other solstice position. How much of the layout and design of Bruer and the surrounding landscape can be seen as coincidence I leave up to the reader to decide. Summer solstice sunrise.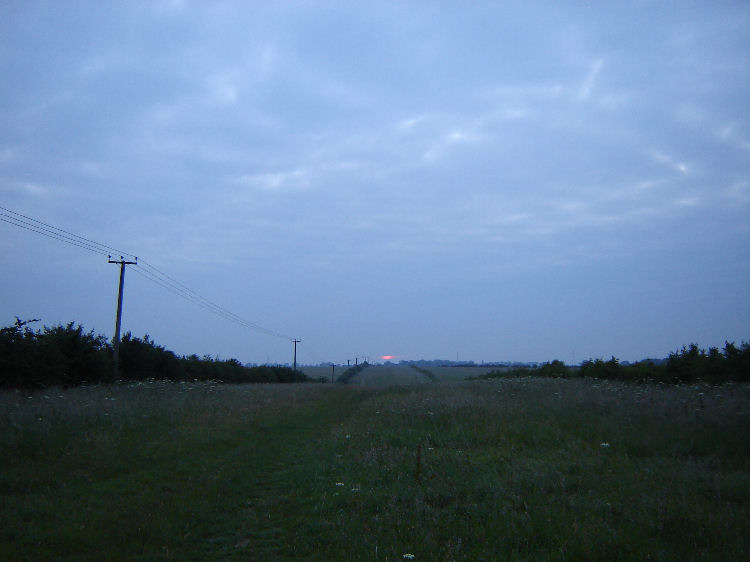 br> Alignment Blankney church / Temple Bruer church / Cocked hat
Winter solstice sunset.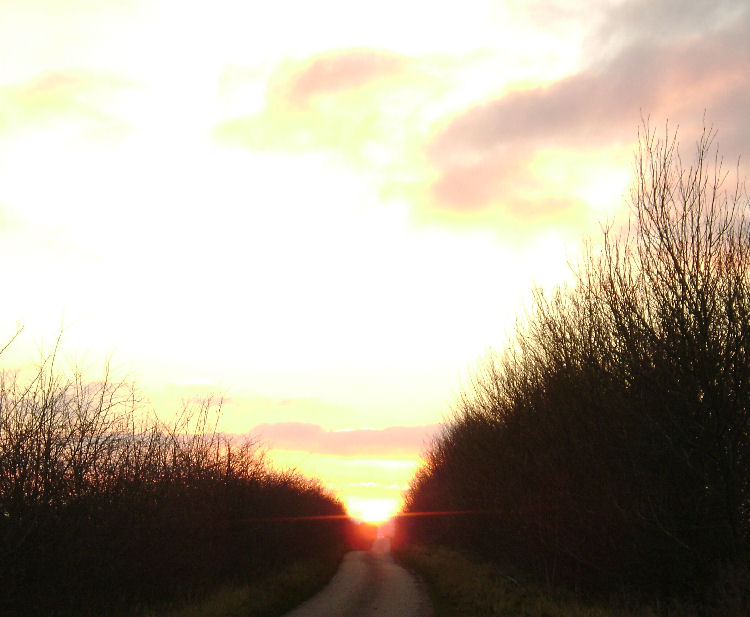 Alignment Blankney church / Temple Bruer church / Cocked hat The Summer solstice sunrise alignment and the Winter solstice sunset position work the same line through the seal geometry as can be seen in the graphic below. The solstice line splits the 6 pointed seal in half.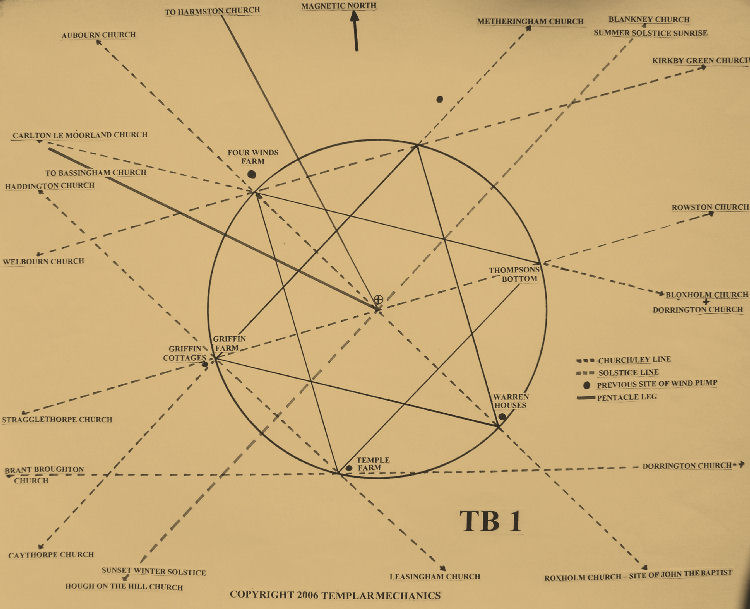 The six pointed sealís relation to the main penta, note how Blankney church marks the shoulder alignment of the main penta also.